Improving Reading in Australia Since 1996
The Rainbow Reading Programme is designed to present students with a variety of topics, authors, styles and illustrations to make reading interesting while skills are improved. Each story or article has been carefully selected because of its educational value and attraction to a wide range of students with varying needs and interests.
Learn More
Over 500 fiction and non-fiction guided readers covering a huge range of topics and genres

Guided reading notes for teachers and students provided
VALUE FOR MONEY?

"It's a great 'pick up and go' resource suitable for teacher aides. The readers are appealing and of excellent quality. The huge plus is the audio pen, it is so versatile and has a great choice of functions.

Thank you for developing an excellent resource which is well priced and affordable."

Brenda Marquet | Deputy Principal

ENJOYABLE.

"Rainbow Reading and especially the magic pen are great resources because students can use them independently. They experience success with their reading and as a result their confidence in their reading ability grows in leaps and bounds. It is a fantastic resource that our whole class has thoroughly enjoyed."

Louise Dreyer | Teacher

HELPS WRITING TOO!

"Rainbow Reading has helped students with their fluency and to learn the correct sentence structures, which in turn helps their writing.

Students work at their own pace, so we can have a variety of reading levels working at the same time."

Diana Fitzsimmons | Teacher Associate
Improving Reading Best Practice
Access the free online professional development course at the button below 
- You may use the registration code: Aus-website
PD Online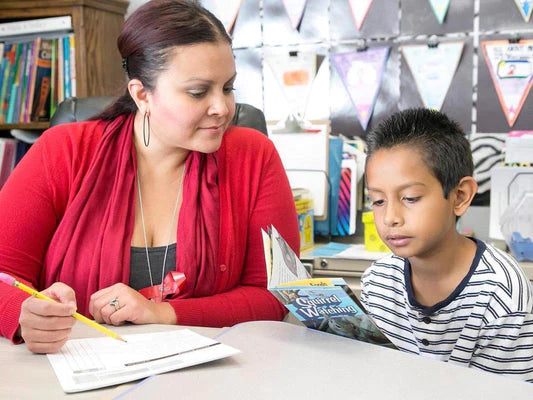 Featured Article
Literacy & The Structured Approach
Why is literacy vitally important?
A quote from the Education Review Office sums it up very well:
"Becoming literate is arguably the most important goal of schooling...
Read more